Overview Of This Website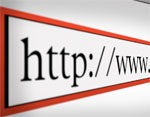 The New Life School of Theology has been involved in online digital education for nearly twenty years. When most schools using distance education were still operating with the "snail mail" method, we were already exploring ways to make media and ministry partners in Christian Education.
This website represents our most recent effort to provide you the user with the very best material and resources to enhance your ministry and personal development. Toward that end this website is divided into four sections. Much thought has gone into each of these sections and their contents represents a commitment to excellence.
Because we are a ministry, we have the latitude to make our material available to any person who has a genuine desire for a quality Bible education, regardless of whether they have had previous collegiate experience or not. As a result, students can take advantage of our study programs regardless of how long it has been since they were in school.
We invite you to visit each of these areas to see for yourself how they can benefit you and your ministry. We have resolved to provide you with the very best tools that will make your ministry exciting and meaningful.